Once upon a time, the open floor plan was the hottest trend around. But times have changed and open plans – and even the office itself – is waning as workers transition to remote work.
This, of course, comes with challenges. The chatter of kids, overheard family conversations, people moving through the house and unexpected visitors can all make staying productive and focused a difficult task.
This is where the home office pod comes in. Far removed from the tired office cubicle of days past, the home office pod is often described as a semi-private booth, or a mini room, that is easy to install and perfect for remote workers to use as a discrete workspace in a household or backyard setting.
The popularity of office pods
In recent years, home office pods have been embraced in work from home (WFH) setups – both in Australia and overseas. In many cases, these pods act as a quiet space to complete tasks that demand privacy, such as phone calls or attention-heavy work. However, these pods can act as a complete home office solution in itself.
Why the surge in popularity? Partly, it's due to the need for alternatives to conventional workplaces as employees work from home. With more workers embracing WFH as a new reality, workplace settings are only now playing catch-up.
As such, it makes sense that a growing number of companies are embracing home office pods to improve the hybrid working experience. Just one US office pod provider alone counts the likes of Intel, Samsung, Pandora and Lyft among its clients.
Office pods are also growing in popularity in traditional workplace settings too. Be sure to read more about this here.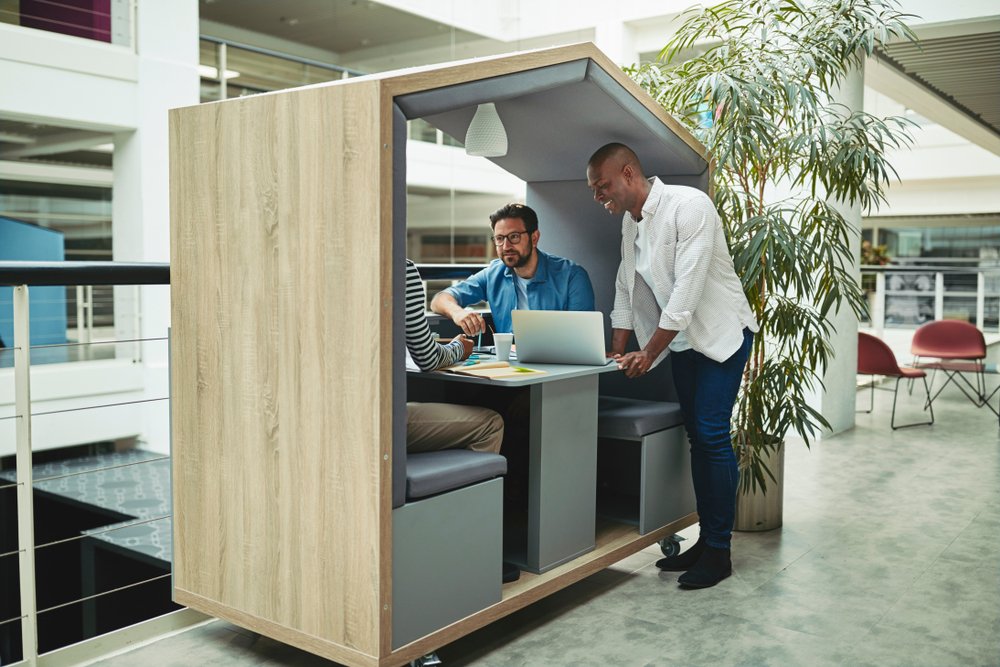 Benefits of home office pods
Aside from privacy, another great benefit of home office pods is that they block out sound, and are great for neurodivergent workers. For those workers with conditions such as dyslexia, ADHD and autism, these pods can be useful for meetings or other interactive tasks.
A well-thought-out office pod can also maximise the use of a small or underutilised space, providing the ability to customise it for your home.
Additionally, an outdoor office pod can help to provide some separation between work and the home, allowing you to 'leave the office' at the end of your work day.
For more advice on making the most out of a small workspace, be sure to read our guide on designing your ideal study nook.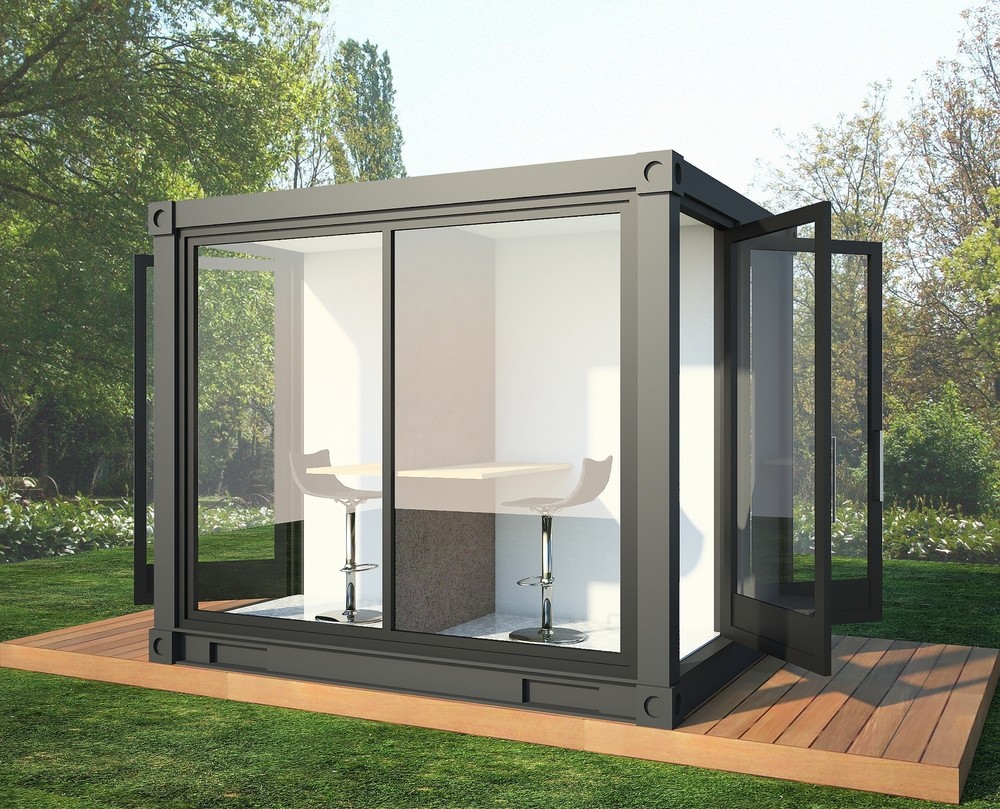 How to create and install an office pod
Thankfully, home office pods are easy to install (if using a pre-fab product), adding to their appeal for many users.
While setup times differ depending on needs and location, a rough guide is that a pod can usually be delivered to a home in up to 15 business days, and can be set up in 30 minutes to an hour. This contrasts with a walled office that can take three months or more to build.
This is a big reason why workers like home office pods: they can be ordered ready-made and pre-fitted with power outlets, lighting and furnishings, and easily made building compliant.
Australian providers such as Harwyn specialise in the creation of these prefab office pods.
Tips and tricks for office pods
As a first step, you'll need to identify any must-haves and requirements for your office pod. Will you require soundproofing? Do you need access to power? What's your budget?
These are all important questions, whether you are building a pod yourself, or engaging a supplier.
In many cases, workers like to position home office pods in the garden as self-contained units away from the main residence.
However, these can be retrofitted into settings as diverse as garden sheds, basements or even caravans. It's important to identify your ideal space for a home office pod – find an underutilised space that won't intrude with the rest of the household.
Having initial conversations with a supplier will also help to gauge factors such as space requirements, costs and timelines.
For more advice on setting up an outdoor office, be sure to read our guide on building a home office shed.
In many cases, installing or building a home office pod isn't a small investment. However, the benefits are undeniable – boosting productivity, privacy and even increasing the value of your home.
Image credit: Harwyn