When you're working, it's important to be as comfortable as possible. Your office tools should assist you to stay fit and healthy and to maintain productivity.
That's where desk height comes in. Often overlooked, desk height is a key piece in the puzzle of good office ergonomics, especially when putting in long hours at a workstation.
Here are our tips to achieving the perfect office desk height to meet your needs.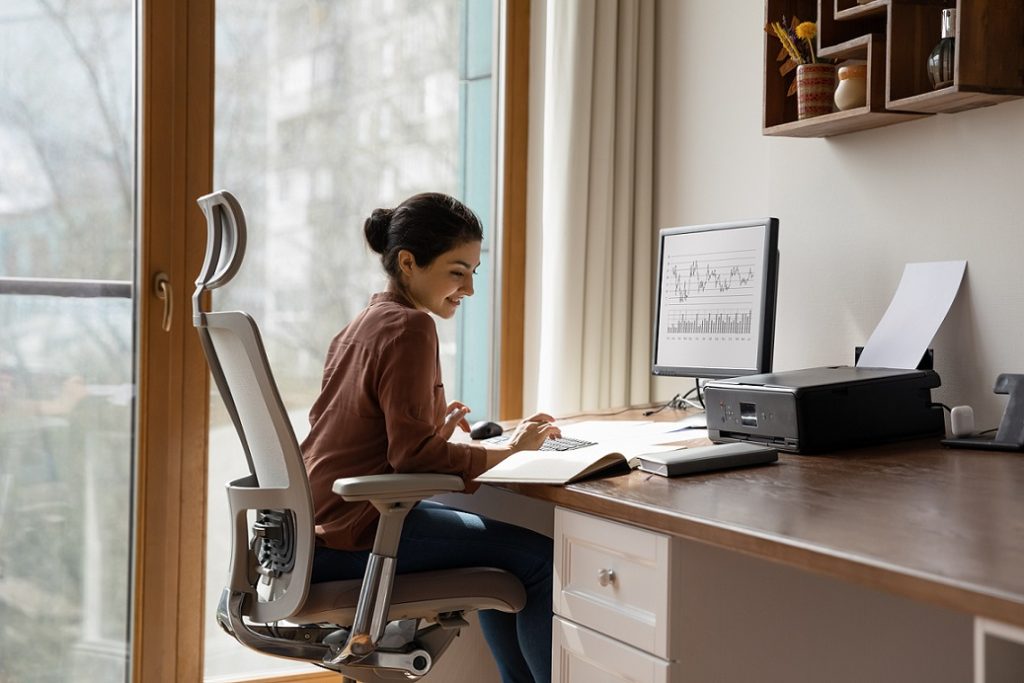 Risks of sub-optimal desk height
These days, it's not unusual for workers to spend long hours daily at workstations, especially as the nature of work evolves and employees become increasingly desk-bound.
In this context, it's not advisable to undertake work at an office desk that's ergonomically substandard as this can lead to problems like neck, back, and arm pain.
What's also troubling is that studies have shown that such ailments, if left unaddressed, can become chronic, leading in some cases to long-term impacts and even disability.
That's why determining the perfect height for your computer desk is so important – helping to prevent workplace injuries and at the same time boost your daily work experience.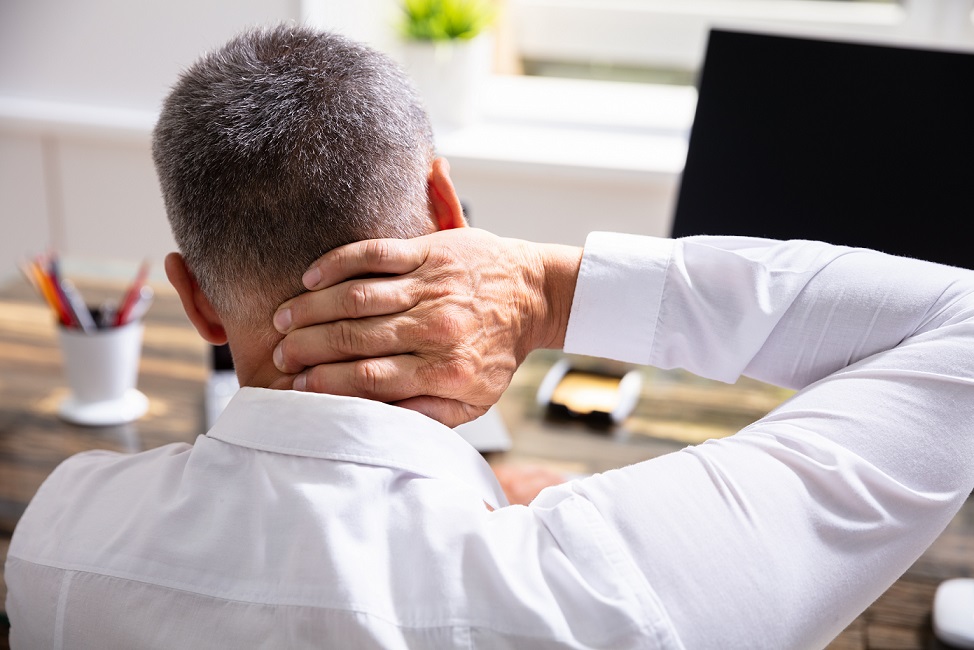 How to get desk height right
According to experts, a standard office desk height is 73-80 cm, but the ideal height should be aligned to its specific user. Hence, the perfect height differs from person to person.
For instance, experts suggest that a desk height of around 71cm is suitable for workers that stand between 172-177.8cm tall.
The key is to make sure that your desk height sits at a level that creates the right ergonomic setting for you. This means ensuring your feet are flat on the floor, arms are comfortably at a right angle and elbows are at a 90-degree angle.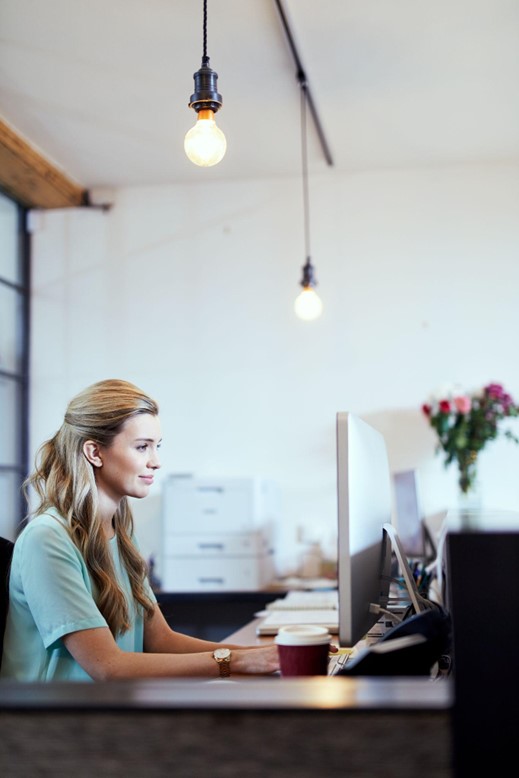 Achieving a more ergonomic desk
Once you've established the right office desk height for your dimensions, there are lots of additional steps you can take to maximise your office desk ergonomics.
Ideas include using a standing desk, a laptop riser to bring your screen up to eye level, and an all-in-one printing and scanning solution – like one of Brother's multi-function printers – to make sure you have the right tools at your fingertips while maintaining enough space around you to achieve the correct body position at your desk. If you're sticking with a conventional non-standing desk, there's also your desk chair to think about, especially if you're using an office desk with non-adjustable height. Here, you'll want to make sure your chair is able to elevate you to be level with your desk.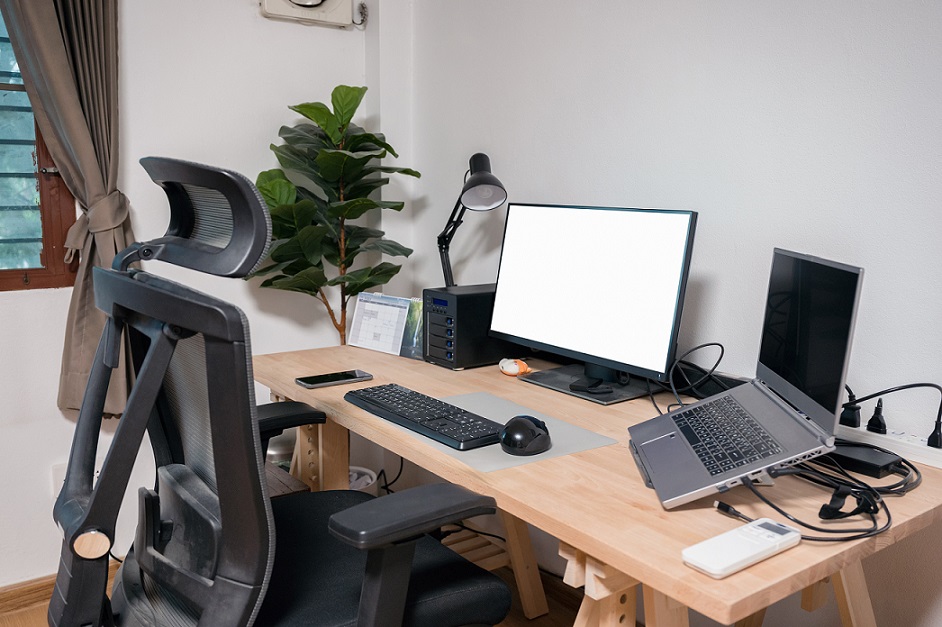 Common desk pitfalls
Desk height is super important, but it's not the only piece in the puzzle. For instance, remember to make sure that your computer monitor is at least one arm's length away as you sit at your desk. Studies show a close screen can cause tension and eye strain.
Also, height-adjustable desks that require the user to manually adjust the height of their desk using a hand crank can be difficult for some older or mobility-challenged workers. If you fall into these categories, consider an electric or pneumatic adjustable sit-stand desk.
As always, creating the office space that's right for you will depend on your personal work needs, but a few minor changes can get you on the way to achieving your ideal ergonomic set-up.