In today's world of open-plan offices, it can often be tricky to get away from the office commotion to find a quiet spot to take a phone call, meet colleagues or make a deadline.
So perhaps it's little wonder that studies show the vast majority of employees working in offices with an open floor plan suffer from elevated stress, blood pressure, and office conflict, which can lead to high levels of staff turnover.
For more companies in Australia, the solution to these issues, and many others, are office pods, which are fast becoming a popular way to support new ways of working.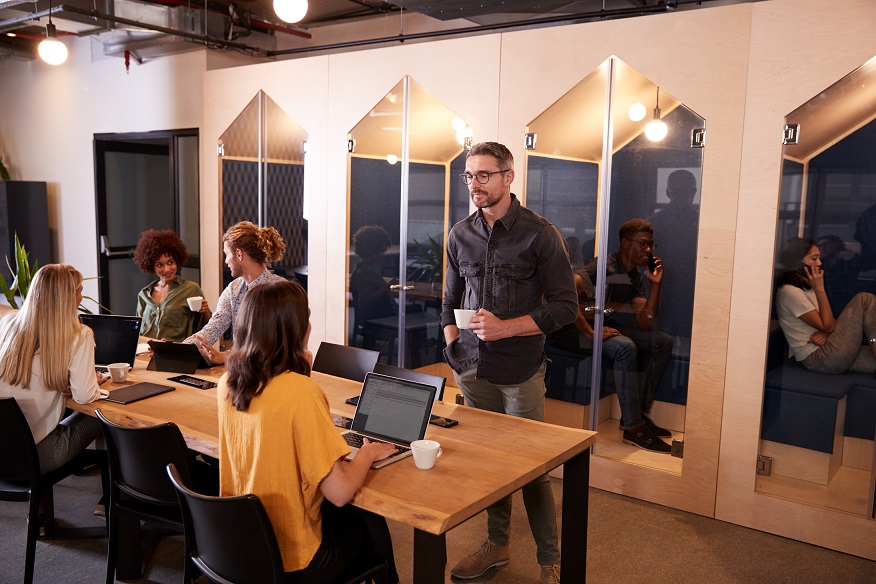 What are office pods?
In simple terms, office pods are essentially semi-private booths, sometimes described as phone booth-like mini rooms, that can be set up fast as discrete spaces in offices.
In many cases, they look like advanced, and slightly larger, phone booths with four glass walls, a ceiling, and a variable workstation that can also double as a meeting space.
Their uses are multi-faceted. They can be permanent offices for staff, a place where workers can do quiet, focused work, a conference space, or an area for employees just to take some time out.
Given their discrete nature, they are often used for employees to take phone calls or hold small meetings away from the office hustle-and-bustle for short periods of time.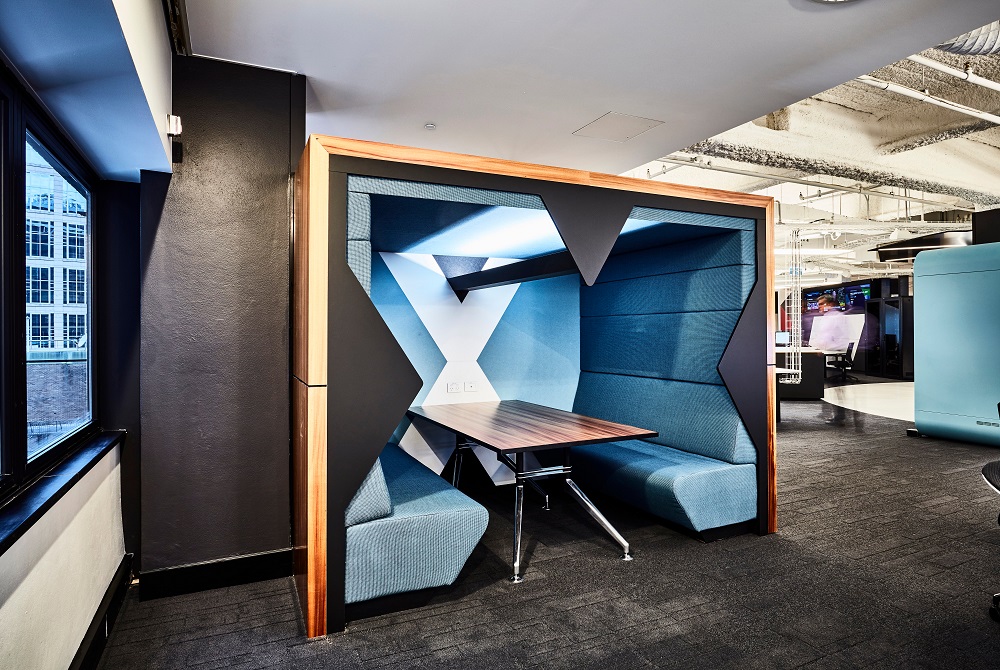 Popularity on the rise
A growing number of companies that deploy open-office layouts, as well as start-ups that share their workspaces, and even home-based workers, are utilising office pods.
A big part of this is simplicity and cost-effectiveness. Companies are attracted to office pods as they can be ordered ready-made and pre-fitted with power outlets, furnishings, and lighting. They can then easily be installed at various locations around the office.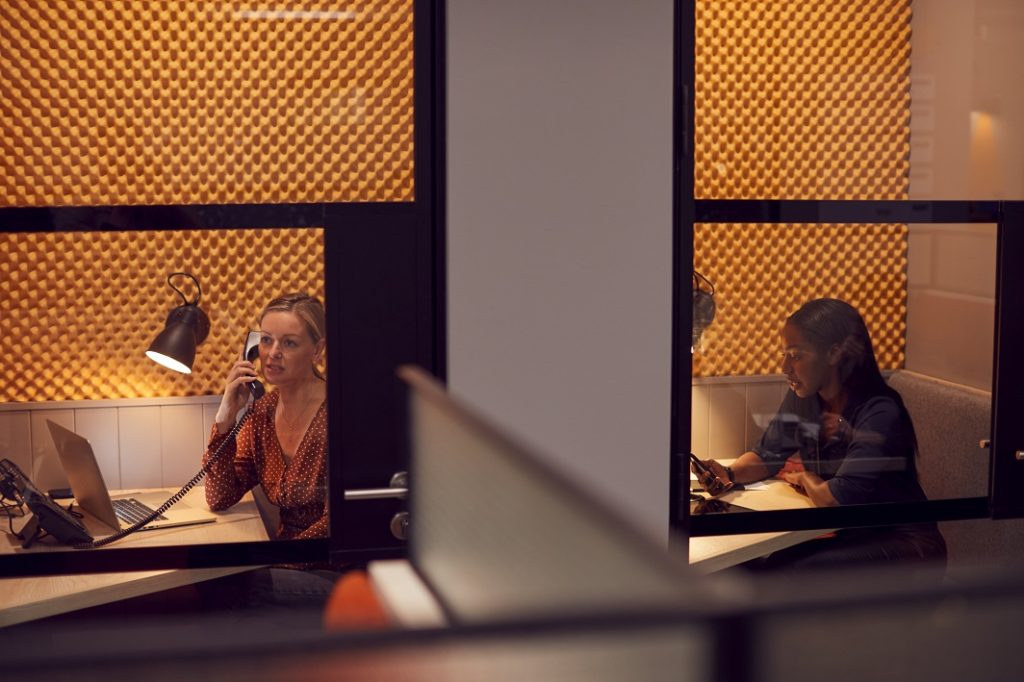 Benefits of office pods
While open-plan offices are great for collaboration and team-building, they can be sub-optimal at times when it comes to completing tasks that need quiet and uninterrupted focus.
That's where office pods can fill the gap, becoming an ideal location for solo productivity, virtual meetings, study areas and for making private, or confidential, phone calls.
They can also be perfect for virtual meetings with clients or consultants, and any work that involves videos, such as employee onboarding and training, as office pods can easily be blacked out.
Given their versatility, a diverse list of companies are now said to use office pods, including Hootsuite, US hotel operator Sheraton, Gatwick Airport London, 7-Eleven in Japan, and the ANZ bank.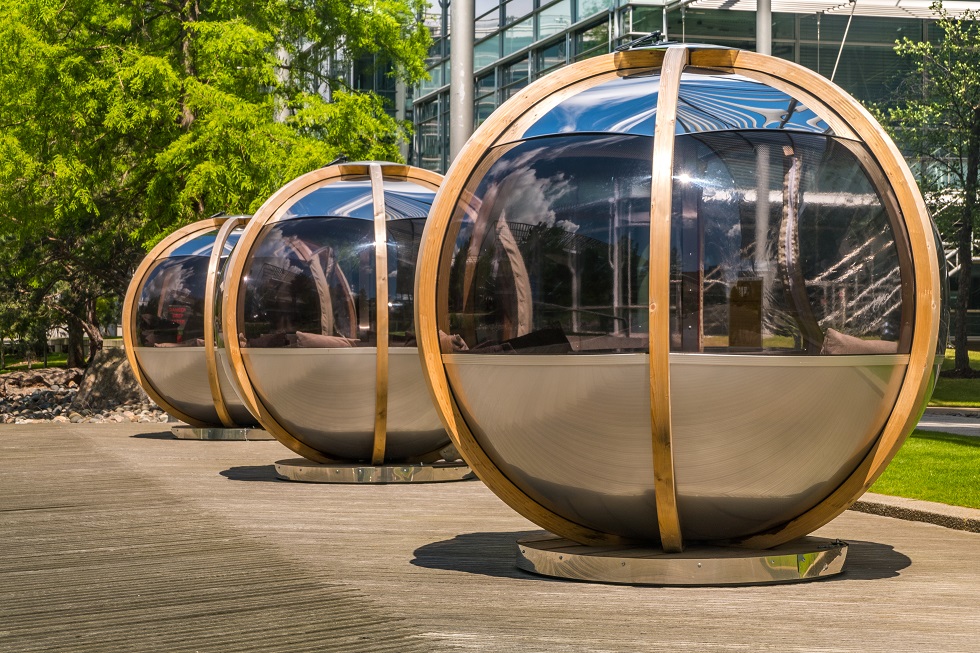 Office pod installation
One of the reasons more and more companies are exploring office pods is their ease of installation. These days, most pods use lightweight claddings to reduce cost and speed up build times.
What's more, office pods can be assembled on-site with no noise and no construction mess. Importantly, this does not come at the expense of durability with many made from steel.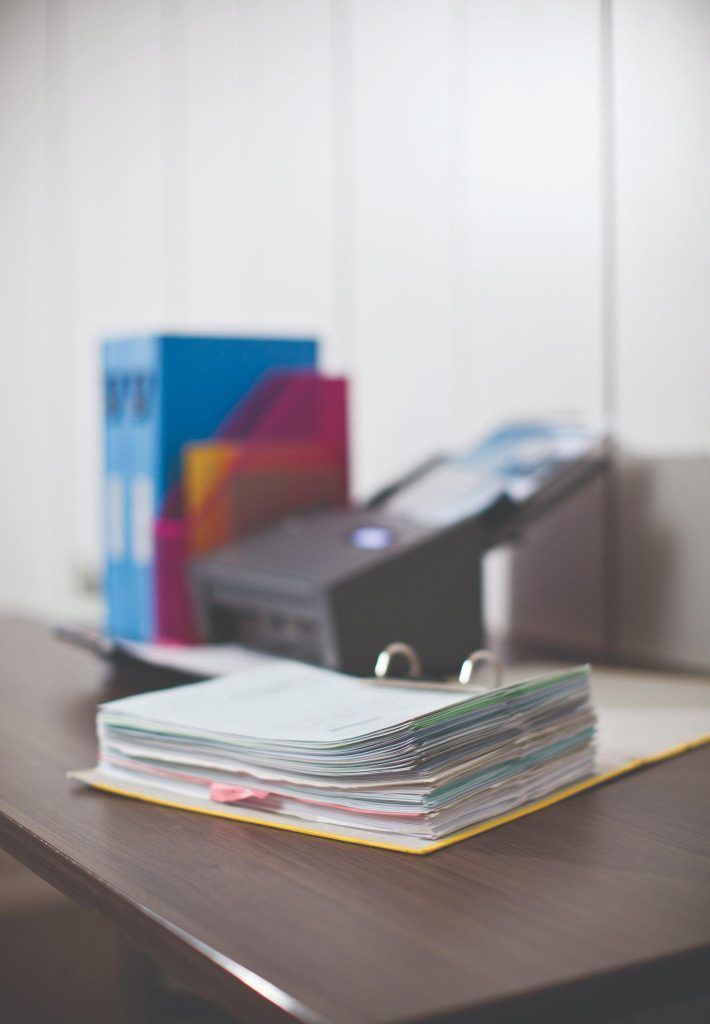 Office pod tips
Like any other space, office pods can be maximised for usability and comfort. Here, try to designate a location in the office away from busy areas to ensure the pod is not impacted.
Moreover, consider, if your office has outdoor space, placing the pod outside where natural light can ease stress and improve mental wellbeing.
There's also storage to think about. Inside the office pod, a desk with multiple drawers or a tall shelving unit will make the most of limited space. There are also a host of space-saving office tools you could explore, such as one of Brother's multi-function printers, to create a truly functional workspace that uses a fraction of the space.
In the end, while there are many ways to create the ideal office, office pods are an increasingly sought-after solution in Australia by both employers and workers.