It's easy to spend countless hours researching and testing ways to create the ultimate work from home (WFH) space, whether you're using it full-time, hybrid, or sharing with family.
And despite the popularity of remote work, over half of Australian workers (58%)* feel their WFH set-up could be improved.
Depending on your particular situation, you may need to completely revamp an existing space in your home or just make a few tweaks to get the home office you want and need.
Whatever the case, here's our guide to creating the ultimate work from home space to meet your needs.
How to create a WFH space for full-time work
If you plan to work full-time from your WFH space it's essential to get the basics right so your home office supports, and ideally bolsters, your daily working life.
When it comes to WFH fundamentals, an ergonomic workspace sits at the top of the list. However, just over a quarter of Aussie workers have an adjustable desk (27%) while less than half (46%) have an ergonomic chair.
When setting up any office, it's important to calculate the optimal range for your desk and chair height based on your build and height, which will help you avoid physical strain and injuries like back pain.
Ideal desk height should allow your forearms to rest parallel to the ground and your feet to be flat on the floor. The general rule is to ensure your elbows sit at a 45-degree angle above the desk. When it comes to selecting your chair, adjustability is king. Height, backrest, armrests and seat depth adjustability mean your posture will thank you.
Although a necessity for full-time work, ergonomics is a key consideration for any home office. Other essentials for full-time work at home include good lighting. Although this seems obvious, lighting is shown to significantly impact productivity and wellbeing. A clutter-free workspace and plenty of storage are also useful tools.
Aside from the basics, given you'll be spending your entire work week there, it's also a good idea to consider a design that fosters positivity and vibrancy. Neutral colour palettes, plant life and family photos are all easy ways to add a personal touch to your workspace. However, for more design ideas you can check out our article on top home office trends.
How to create a WFH space for hybrid work
For workers splitting time between home and the office, many of the principles of working from home full-time remain the same, with functionality and flexibility both being key.
However, if you're spending two or three days WFH with the remainder at the office, there are some extra considerations to make switching between office spaces feel less jarring.
For example, if you have a second screen, try and place this in the same position on your desk at home to save you adjusting both your computer settings and your workflow. Similar lighting and seating setups will also help. A second screen was identified as the most useful tool when working from home in recent research; a worthwhile investment for many hybrid workers.
What's more, when moving between home and the office, it's likely you'll need to take much of your gear with you. In fact, for 42% of working Aussies, this is the most prevalent issue when working hybrid.
As such, investing in portable gear such as a laptop, wireless mouse and keyboard and Bluetooth headphones will be key.
If you do have separate gear at home, you'll need to ensure that this is compatible with your work equipment (e.g. has the correct access ports) to prevent unnecessary IT issues. A docking station is also a very useful tool to help you connect and be work-ready as quickly as possible.
Software is also very important for both full-time and part-time remote work. Tools like Microsoft Teams, Zoom and Google Meet are almost mandatory for hybrid work.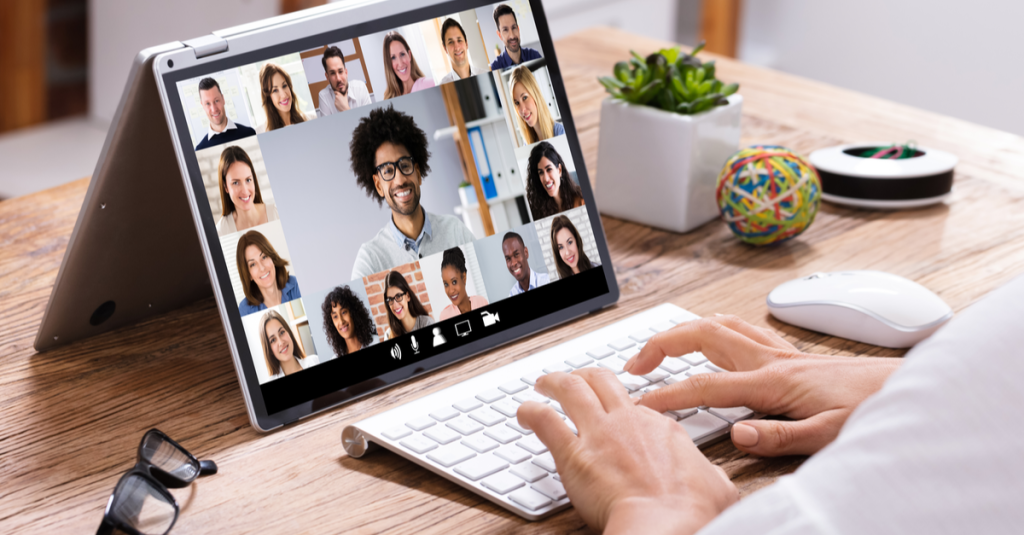 How to create a shared WFH space
For workers who live in apartments or smaller homes, a great WFH space can be achieved without using a dedicated room. To do this, home office furniture and supplies that maximise space are essential. Think pop-up desks, folding chairs, and all-in-one printers. A model such as that from the Brother INKvestment range will be more than capable of covering the printing needs of even the busiest of households while keeping the cost of ink down at the same time. A printer/scanner has also been identified as one of the top five most useful tools in Aussie home offices.
Other space-saving items to consider are extendable office tables and operable walls, such as cork and whiteboards.
Whether it's an office desk, table or tool, there are many on the market designed with space-saving in mind that can be packed away easily and stored under a bed or in a closet.
Alternatively, creating your own study nook in a spare room, living area or even the end of a hallway is another way to create an effective work area with minimal space.
For workers who might be sharing a home office with their partner, roommate, or even their children, storage will be key. Ensure you have designated cabinets, shelving and, if possible, desks to organise your individual files and tools.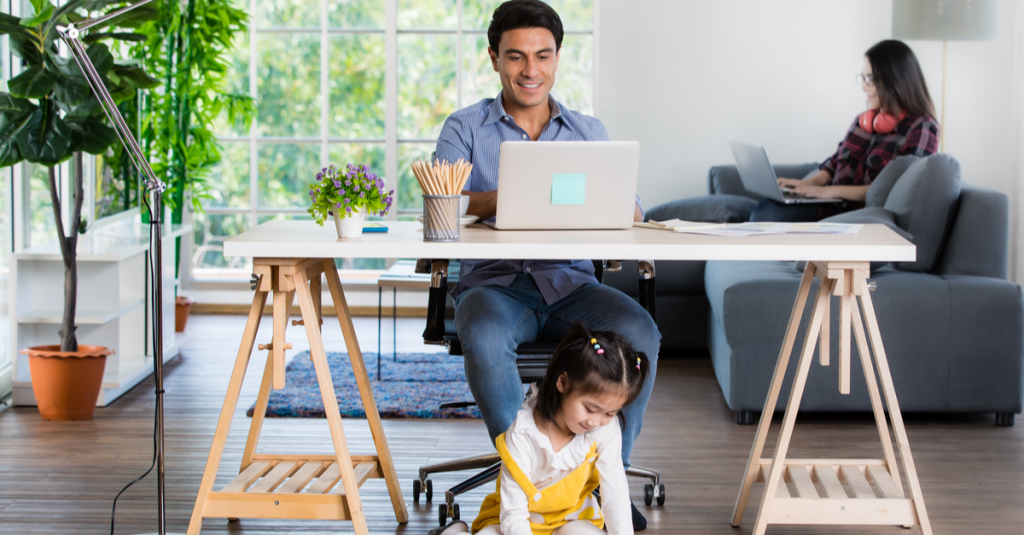 Adjustability in your desk and chair will also be key here, so each office user can adjust to their liking.
If you must use a common area as your workspace, such as the dining table, there are still ways to create an effective WFH space. Make a clutter-free surface a priority, and at the end of the day return a homely sensibility with flowers or other personal touches.
In the end, creating a WFH space that's right for you will depend on your personal work and life circumstances, so keep experimenting until you get the results you need and want.
*Research conducted in May 2022 by PureProfile on behalf of Brother Australia, on a sample of over 1000 working Australians.