Whether it's lingering on making a to-do list for a few hours, days or even a week, procrastination is a universal phenomenon that can easily get in the way of even the most urgent of tasks. For many, this is even harder at home thanks to household distractions, pets and even our families.
Thankfully, there are simple and easy steps you can take to beat procrastination to supercharge your productivity and stay on track with your work and life goals.
Use a weekly planner
Curbing procrastination often starts with small steps like better management tools. For example, using a weekly planner is one of the most effortless ways to stay on track with your to-do list.
Using a planner is a practical way of documenting your performance in detail, and if used effectively, can become a valuable tool for better managing your productivity. This can act as what psychologists call a "commitment device", which can help you stop procrastinating by designing your future actions ahead of time.
At the beginning of each week, input all of your set tasks and meetings into your planner. It's also a good idea to update this daily with new tasks. For a great weekly planner template, click HERE.
Remove distractions
The number one cause of procrastination is, of course, distractions. These distractions can come in many forms, whether it's background noise when working in a noisy cafe, or even the family pet when working from home. It's worth noting that everyone works differently – you might find working in the office more distracting than working at home and vice versa.
The most important step here is to first, acknowledge what the distractions are in your working environment and then, introduce strategies to remove them. For example, if your office is particularly busy on a Wednesday, entertain working remotely for that day, or even invest in a soundproof pair of headphones.
If your working from home space is noisy or distracting, perhaps move to another part of the house.
On a related note, although it may sound counterproductive, playing music in your office can actually be conducive to focus and productivity.
For office workers, email notifications can be incredibly distracting to your workflow. If possible, turn off your notifications and schedule time to check emails in your diary. Email applications, such as Outlook, often include do-not-disturb modes as well which are worth investigating.
Interestingly, colour also plays a role in increasing productivity and reducing distractions. A splash of colour can do wonders here, as does fresh air, natural light and plant life.
For advice on setting up your working from home space, find our useful guide here.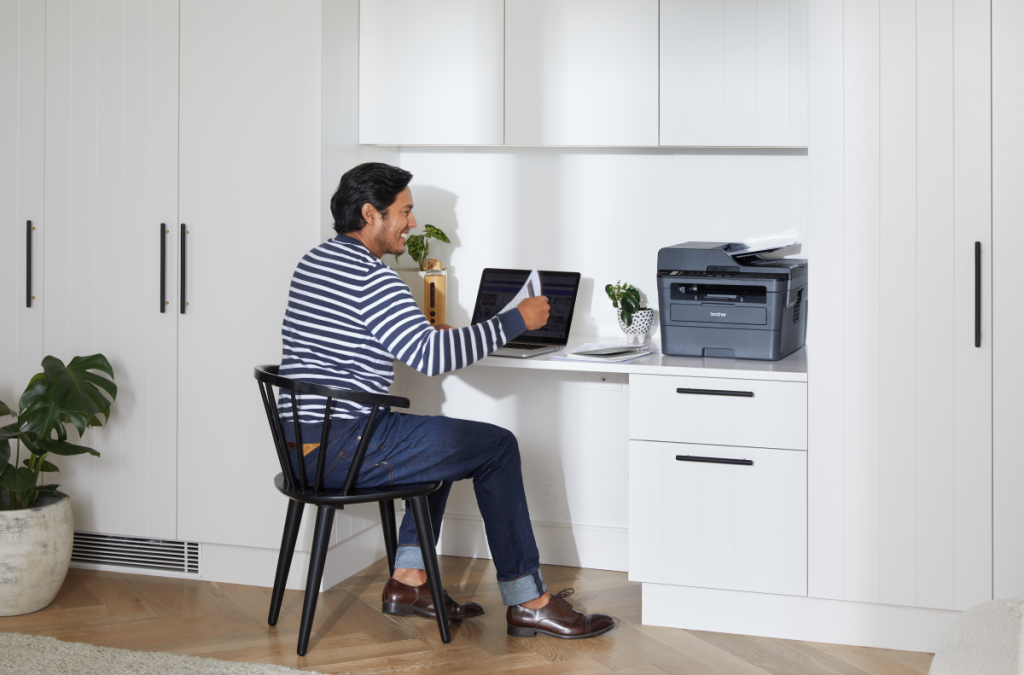 Consider technology
While it can be a hindrance, technology, used in the right way, can nonetheless help overcome procrastination.
Two of the most common culprits for procrastination are unquestionably our mobile phones and laptops, and unfortunately, these are a necessary tool for many workers. To prevent doom-scrolling, popular apps are readily available and free to use, including Freedom for blocking distractions on all your devices at once, RescueTime for screen time monitoring, and Serene for staying on track in deep focus sessions.
Hardware can also boost our productivity significantly. Soundproof headphones are an easy tool to reduce background noise and enhance our focus, while a fast printer such as the Brother INKvestment range allows you to quickly and easily print and scan from wherever you work.
Build good habits
Although we often develop bad habits when it comes to procrastination, developing good habits is the key to overcoming them, with research demonstrating that strong habits can reduce the need for self-control. This helps us to focus on tasks and resist distractions.
One of the most useful habits to introduce is scheduling tasks in your diary. Blocking out areas of time will encourage you to focus on particular tasks and help allocate an adequate amount of time.
Another tactic, popular with some professional organisers, is "habit stacking", which involves linking similar tasks together to get more things done.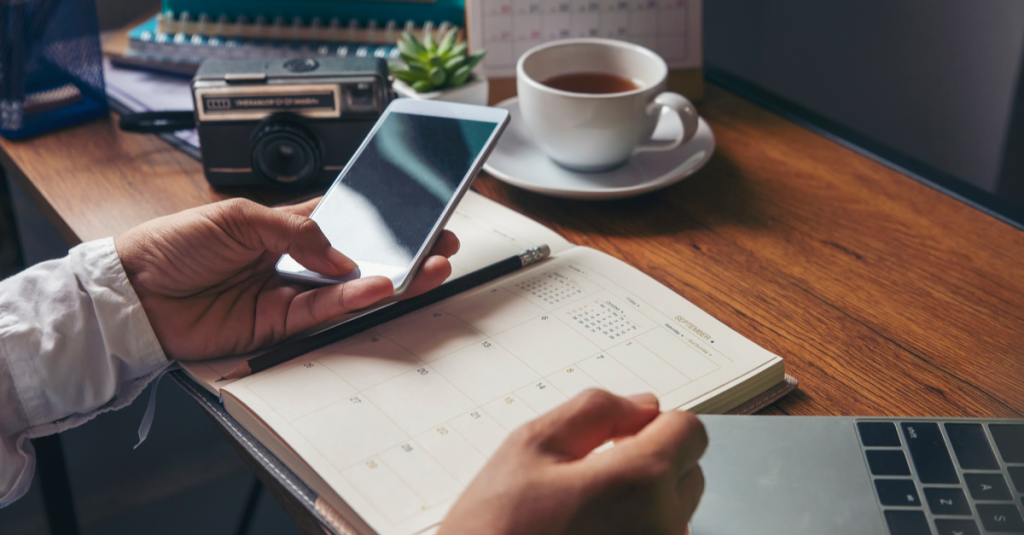 Assess thought patterns
Getting on top of procrastination is undoubtedly a mental battle, so it also pays to look at how your thought patterns are contributing.
On this point, try to notice how you think about the task that needs to be done and adopt a positive mindset, reminding yourself of what you want to do, not avoid.
Other mental strategies include reverse brainstorming, thinking about how a task being put off is similar to one you can do competently, and learning to accept friction-filled work.
Taking breaks
Often overlooked, taking breaks during the workday is another key to curbing procrastination.
Getting out of the home office a few times per day can bolster productivity and mental wellbeing, while skipping breaks can contribute to higher stress levels and even burnout.
Although research bodies differ in their recommendation on when and how often to take breaks, a brief pause every hour or so is a useful guide.
Procrastination impacts everyone from time to time, which makes it critical to know what to do when it strikes so you can overcome it. These are just a few strategies that can assist you in your journey to beating procrastination. Be sure to try a few to determine what works best for you.