Organisation is a powerful tool. It's so effective, in fact, that it can turn a house into a home. When it comes to organising your household items and keepsakes, a labelling system is an important part of your approach.
Not just any old label will do the job, though – fade-resistant labels are the only type that can reliably, safely and cost-effectively improve your home organisation.
How labelling can streamline your home life
Not only does labelling declutter and destress your home life, it also makes organising the house a much simpler process.
The result? Less time stressing over cleanliness and more time focusing on the things that matter most; whether that be family, friends or working remotely.
By labelling throughout the house, you can accelerate everyday tasks and chores. Most importantly, labels identify hazardous household items.
Did you know labels don't have to fade?
If the answer to that question is no, you're not alone. Many people are used to labels that deteriorate over time.
Compatible with all Brother P-touch label makers & printers, Brother's laminated TZe tapes are built to last in even the harshest environments. With seven layers of materials, including two protective polyethylene layers, TZe tapes produce a virtually indestructible label. In turn, fade-resistant labels provide a wide range of benefits.
Benefits of fade-resistance
Longevity: Enhanced durability means labels won't need constant replacing.
Reduced long-term cost: TZe tapes are resistant to abrasion, UV light, chemicals and water. This is key for maintaining a cost-efficient approach to home organisation.
Saves time: You won't waste precious time differentiating between items in the kitchen when each is clearly labelled and you'll always know exactly where your important documents are in your home office.
Lab tested: Brother's TZe tapes are tested against extreme conditions, meaning they're resistant to everyday household wear and tear.
Area-specific considerations
There are plenty of practical applications for fade-resistant labelling at home. Let's take a closer look at how fade-resistance can streamline each area individually: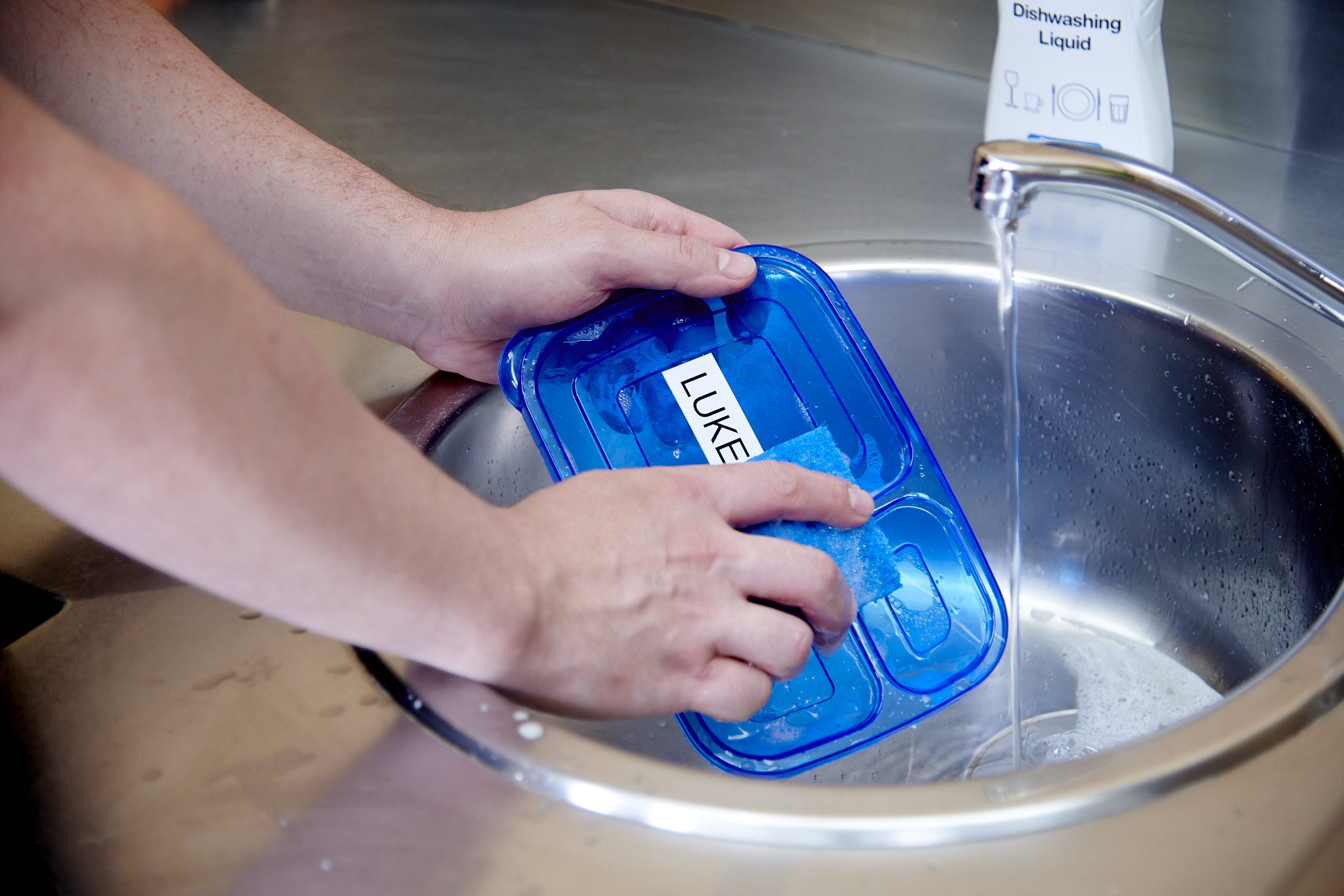 Kitchen: UV lighting can fade labels, as can frequent washing. Brother labels, however, resist such factors and can even endure freezing temperatures. This allows you to organise your kitchen, fridge and freezer, which pays big dividends by keeping the whole household on the same page when it comes to tidying up.
Pantry: Fade-resistant labels affixed to shelves and storage items alike will help you and your housemates maintain the integrity of your organisational system – especially important for those with sensitive allergies. Plus, you'll never mix up icing sugar and cornflour canisters again.
Laundry: Labels can withstand splashes of detergent or other cleaners when doing laundry. Better yet, they ensure bleach and other chemicals are marked safely for children.
Home office: If you work from home, durable labels mean you'll have to replenish labelling supplies less frequently, reducing operational costs.
School items: From lunchboxes to water bottles to backpacks, the wear and tear children put on their school gear necessitates fade-resistant labels to keep them safe and organised.
Closets and mud rooms: Labelling each roommate or family member's hooks, cupboard or other areas for coats, cold-weather gear and shoes can help keep your home tidy and save time when departing.
Garage: Organising tools will make DIY projects so much easier, TZe tapes are resistant to abrasion, so labels won't be torn or scraped by tools in the garage.
All in all, an organised home is a happy home. Brother's fade-resistant TZe label tape empowers you to boost your home organisation effort to make more time for the things that matter most. Whether you're working remotely or decluttering your kitchen, for every house there's a use for home labelling.
Learn more about Brother's fade-resistant label solutions by contacting our team today.