At every business, there exists an exponential number of business challenges. When it comes to labelling, fade-resistance is the ideal solution.
Indeed, labelling is an important – though often overlooked – aspect of many critical workflows. From retail to healthcare, plenty of companies are relying on labels to hold up over time. However, if the wrong labels are chosen, everyday wear and tear will degrade them prematurely. For businesses where durability is vital, fade-resistant labels are the long-lasting answer.
Why choose fade-resistant labels?
There are many types of labels for a variety of needs, but only fade-resistant labels pack the promise of durability, reliability and practicality. Each of these are major concerns when it comes to selecting a labelling system in any professional setting.
Without labels that stand the test of time, the resulting challenges throw businesses for a loop. Such ordeals disrupt critical workflows and derail productivity or –  even worse – safety. Across a range of industries, fade-resistant labels have addressed these challenges and provided solutions.

Typical challenges with labels
But what exactly are those challenges that fade-resistant labelling can solve? Well, every industry's obstacles are slightly different given their context. However, of the many disruptions that they aim to mitigate, here are a few of the most common:
Temperature fluctuations: Everyday changes in temperature may warp labels, rendering them unreadable.
Exposure to light: Sunlight's UV rays and some indoor light fixtures may cause weaker labels to fade. This makes important information difficult to read, if not impossible.
Smudging: When exposed to water or chemicals, labels may fade, smudge or deteriorate entirely.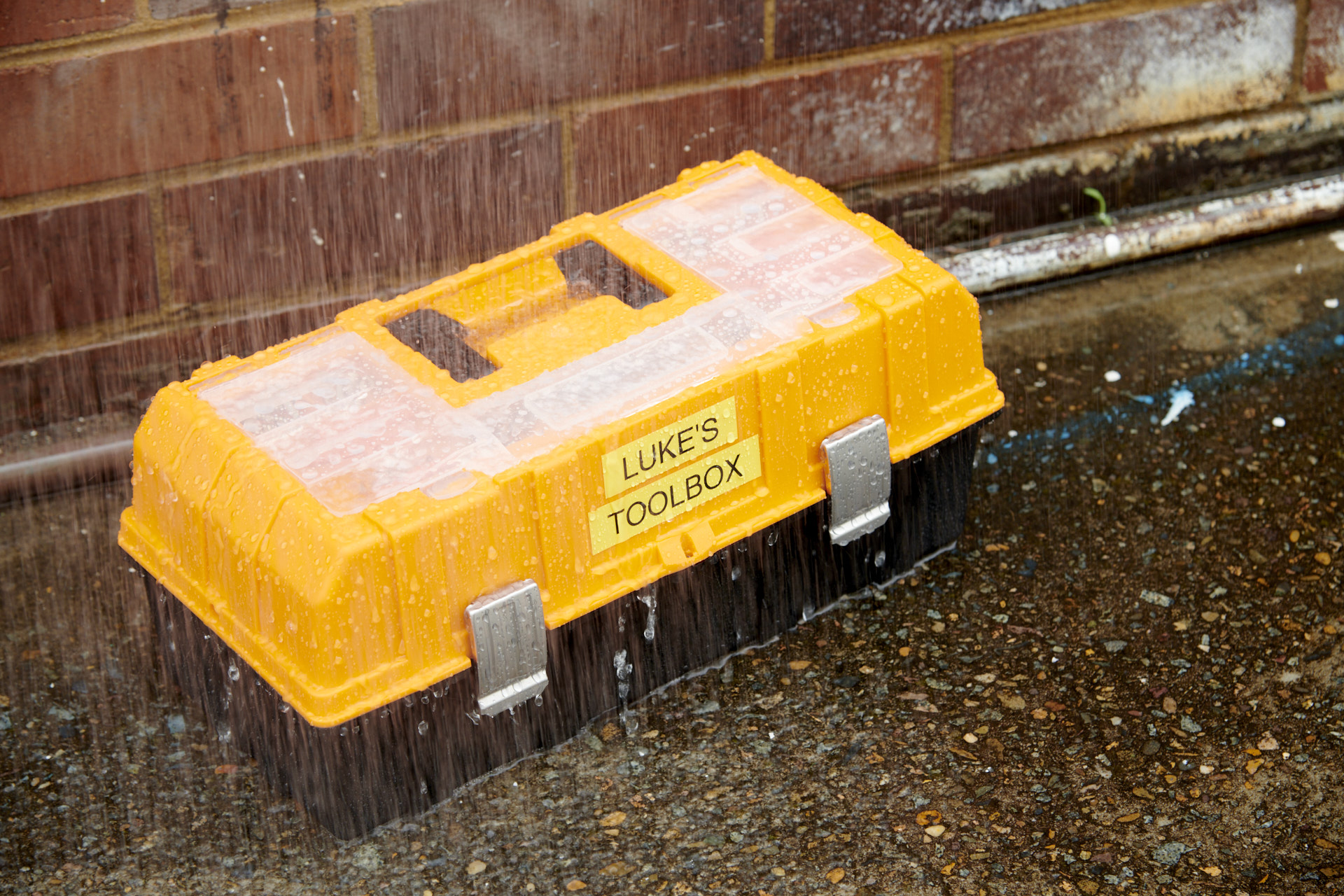 Industry use cases for fade-resistant labels
For industries where labelling is an integral business function, many require labels that won't degrade on the job. Here's a few examples of how fade-resistant labelling can mitigate workplace challenges:
Hospitality
Challenges: In the food business, labels need to be able to withstand hot and freezing temperatures. Of course, oils and other liquids may also cause important labels to smudge, while food packaging needs to be properly labeled with accurate dates and dietary information.
Solutions: Laminated fade-resistant labels negate the effects of industrial freezers, oils and other factors that may otherwise damage labels. Better yet, durable labels ensure businesses adhere to strict hospitality compliance standards.
Transport and logistics
Challenges: When transporting goods, everything from the truck to packages need to withstand abrasions and exposure to weather. Unreliable labels disorganise the fulfillment process, causing delays and bottlenecks in the supply chain. Most importantly, sensitive or dangerous materials need to be properly labelled for the safety of fulfillment staff.
Solutions: Stronger, fade-resistant technology ensures labels resist any element in its path. This includes water, chemicals and extreme temperatures. Plus, they keep the supply chain rolling without stopping for disruption.
Education
Challenges: Some teaching tools may be dangerous to children. If the everyday wear and tear of teaching damages the label on such assets, it could put students at risk of injury.
Solutions: Not only can durable labels help protect children from dangerous items, they also ensure important equipment is maintained on a timely schedule.
Healthcare
Challenges: According to NPS Medicinewise, labelling's primary role in healthcare is to ensure medicine is clearly identifiable by patients, nurses and doctors. If labels are faded or smudged, the resulting confusion may lead to a patient receiving the wrong medication. Similarly, patient records and charts need to be labelled in adherence to regulation.
Solutions: Fade-resistant labels ensure such critical medicines are identified correctly. Likewise, they ensure hospital meals are prepared and delivered to the correct patient with their dietary restrictions clearly and accurately labelled.
Fade-resistant labelling technology
Indeed, fade-resistant labels are unlike any other. With seven layers of materials, they're protected on each side by polyester film. Consequently, they withstand even the harshest conditions.
What's more, they're printed using thermal printing technology. As opposed to other methods, thermal printers use heat to melt wax, which dries instantly – ensuring labels aren't smeared or distorted.
Brother's fade-resistant label tape comes in a range of unique categories. With seven layers of material, every label is sandwiched between two protective layers of polyester film. TZe laminated tape is best for smooth, flat surfaces, while strong adhesive tape will sufficiently label any large or flat surface, whether it be smooth or textured. Likewise, flexible tape is acceptable on any type of surface, but security tape is best suited only on a surface that is smooth and flat.
No matter the context, durability is the ideal solution for almost any labelling challenge. To learn more about how Brother's fade-resistant labels can help your business, please contact us today.