Given the reality of a global pandemic, navigating office spaces requires a rethinking of many procedures, among them monitoring the movement of people for contact tracing purposes. Insecure and open spaces no longer seem appropriate, with many requiring a systematic approach for monitoring who has entered and left the building. This is true for employees as well as visitors; with the hybrid workforce solidifying its place in office culture, it's not a given that each member of staff will be on site each day. How do you keep track of it all?
Visitor management systems are a modern way to simultaneously address several challenges, including security, compliance and access control by utilising a suite of tools and processes to monitor and record who has been in a particular space. Upgrading your access control systems will create a self-driven and professional experience for your guests and give your organisation the chance to easily collect data, which is important for staff and building managers alike.
How do organisations use visitor management?
Electronic visitor management systems appear in all kinds of workplace settings, from high-rise corporate offices to sprawling hospitals and school campuses. Most are deceptively simple, providing a quick and easy check-in for visitors.
A tablet and small label printer rest on a table or desk at the front of a space, be it a reception area or just inside an entryway. Visitors or staff who are checking in to the facility enter their details on the tablet screen – a photo of the guest may be taken by the tablet and a visitor badge bearing their name and photo spits out of the label printer. The visitor affixes their badge to their clothing and goes about their business. The whole process takes one or two minutes.
On a deeper level, several more things are happening:
A digital footprint such as a QR code or barcode is generated. It's typically included on the label for easy tracking and tracing and can be scanned at various access points to record where the visitor is located at any time
Software records the guest's personal details, saves their time of arrival and notes anywhere their digital footprint is scanned. These records are useful for contact tracing or any other purposes
If needed, the system and workflow can allow businesses to compare a visitor's information with law enforcement databases so staff can ensure all visitors should be permitted to enter, such as in schools or aged care facilities
Staff can receive instant notifications based on visitor movements in the facility, including alerts when clients have arrived
These facets of a visitor management system are essential for building security and controlling access to certain areas. Entrances can be limited and monitored by scanning QR codes at set checkpoints, plus staff can be trained to look for visitor access badges and question anyone walking around a building or campus without one.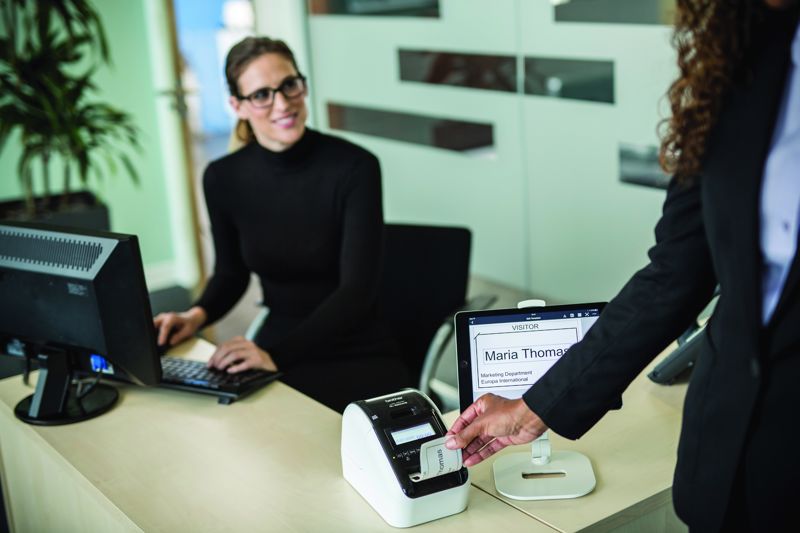 What are the advantages of an electronic visitor management system?
There are many reasons why it's essential for administrators to know the identity of every site visitor in their offices or campuses at all times.
First, if a disaster happens, or even if a rogue fire alarm causes the building to be evacuated, managers will need to be able to account for both employees and visitors. A digital visitor management system makes this roll call a lot easier.
Visitor management software also plays a role in keeping unauthorised visitors off premises. As mentioned prior, this level of access control means visitors' names can be checked against law enforcement databases. Also, consistent badging helps create a culture where any visitor who isn't wearing a badge is stopped and questioned.
Finally, visitor management systems can help cultural institutions, concert halls and sports facilitate crowd control. Tallying the number of people who have entered the space is important for safety reasons such as fire codes and for compliance with pandemic-related restrictions.
A visitor management solution that gathers and stores relevant information in a secure database in real time can truly improve existing security processes and contact tracing requirements.
Workplaces concerned about security risks will want to build in unique workflows to analyse visitor data. Perhaps patterns will begin to appear with seemingly innocent visitors appearing at the same time each week. This may be important to note — but could also be a difficult pattern to see without an electronic record of who has been on premises.
A streamlined hospitality experience with security in mind
A longtime provider of label printers, we know that making our products easy to integrate into other systems can enable organisations to solve big problems. This is why we make it easy for Brother label printers to work side-by-side with leading visitor management software providers, enabling custom solutions for all types of businesses.
If you'd like to learn how we can help craft solutions for your workplace, please reach out today.