Believe it or not – it's that time of year again! Although Christmas may look a little different this year for many of us, what hasn't changed is that Christmas is a time to celebrate relationships between our friends and family – no matter whether they are sitting around your dining table on Christmas Day, or using FaceTime to wish you a Merry Christmas from the other side of the world.
This time of year can be overwhelming, with lots of decisions to make and not a lot of time to make them – from deciding who is invited to Christmas lunch, to finding gifts for your loved ones. However, showing your family and friends how much you care doesn't have to cost a fortune or be time consuming and stressful – it can be the little things that really count. Personalising your gifts is a great way to show your loved ones you care, and it can be done easily from the comfort of your own home – its easier than you think!
The perfect greeting card
Have you ever been in a department store, scanning the shelves for the perfect card for someone and you can't find exactly what you're looking for? Have you ever considered making your own? Brother's VC-500W allows you to create full colour, adhesive labels that you can use on your very own greeting cards. Using Brother's free P-touch Editor Software or Color Label App, you can create your own designs and print photos with a professional, full colour finish. The VC-500W can print labels from 9mm up to 50mm wide, giving you complete create freedom to customise your greeting cards and make them unmistakably yours.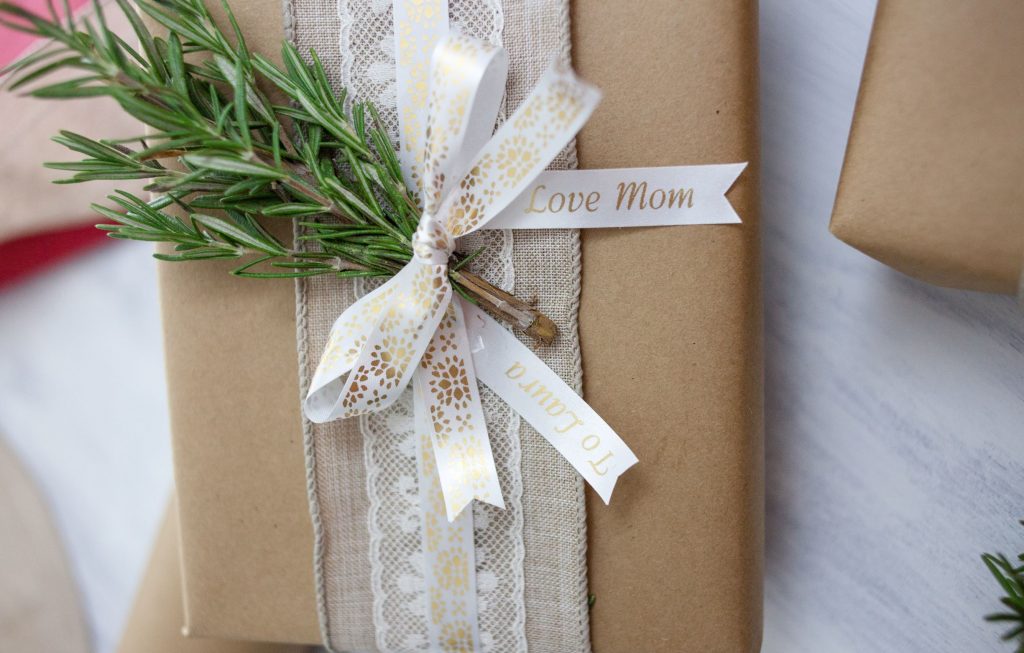 Gift wrapping with a personal touch
Wrapping gifts is part and parcel for the holiday season. You could ask the sales assistant at the store to wrap your gift for you – that would save you time. But why not go the extra mile and personalise your gift wrapping to make it extra special. Brother's ribbon tape range allows you to print text and icons onto 12mm ribbon fabric, allowing you to completely customise your message. Available in four different colours, there is bound to be a colour to compliment your Christmas wrapping, or maybe even use your loved one's favourite colour as a finishing touch. These stylish ribbon tapes are compatible with our P-Touch range of label printers, and add a luxe look and feel to any project, so if wrapping presents isn't you're forte – we've got you covered!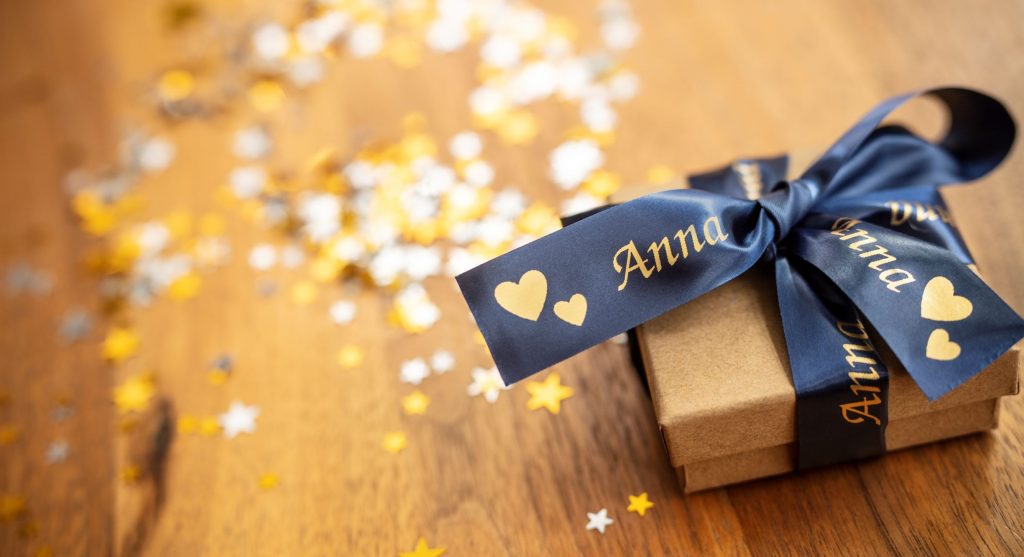 Decorations that will dazzle you and your guest(s)
Many of us are having smaller gatherings for Christmas this year, but that doesn't mean you don't need to let the festive vibe wane. Using Brother's glitter tape range is the perfect way to add a little sparkle and pizzazz to your Christmas. Available in three colours and in 12 and 24mm widths, this range allows you to use your creativity to personalise shiny, sparkly labels that are perfect for place cards, Christmas tree decorations and gift tags. These tapes are compatible with our P-Touch range of label printers that are easy to use for the whole family, which makes adding that extra special, glittery touch to your Christmas a synch!
So, although Christmas may look a little different this year, there are plenty of ways that you can get into the Christmas spirit in a thoughtful way, that doesn't break the bank. With plenty of ideas to get your creative juices flowing, Brother is at your side this holiday season.
Buy now from Officeworks or your preferred Brother Authorised Reseller.