We've all been there and whilst it isn't pleasant, providing a biological sample for medical analysis is a necessary evil. Specimens come in all shapes and sizes from a swab or a small tube to larger containers, but they all have a minimum data set and are the result of a doctor needing to know more about the contents.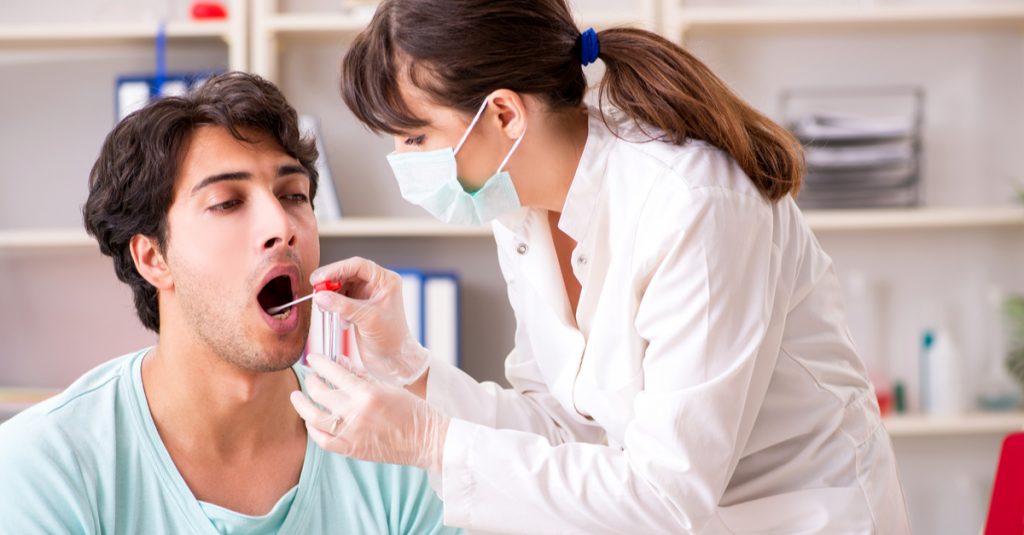 Accuracy and legibility is critical in this area, and whilst the sample will have associated paperwork and a record in the Laboratory Information System, the sample itself will be sealed and labelled so there is no doubt as to who it came from, what it is and where it needs to go. Given how time-sensitive or difficult some specimens can be to obtain, it is also vital to ensure that they don't go missing due to a label becoming detached.
Labelling specimen containers can be awkward and it's always good if you can limit – or even eliminate – the amount of writing required. Sometimes it's hard enough to write neatly but when you add time pressure, a difficult surname, word or string of numbers, and then compound this with a curved surface it's fair to say that most people would struggle. Pre-printed labels from the Lab Information System that simply have to be peeled and attached after a cross-check is going to make this part of the job less involved and allow health workers to direct more attention to other important aspects of their role. Printed labels necessitate less physical handling than written labels and they don't require the person creating the label to also handle a pen or marker.

Whilst legibility is key, the durability of the label is also important if these containers need to be refrigerated or frozen. This is where the quality of the printed media should also be carefully considered. The adhesive should be durable and the print surface designed to avoid discolouring or blurring.

Whilst specimens can be taken in a designated collection point or clinic, they can also be obtained in the ward, outpatient rooms, emergency department or operating theatre. A portable wireless label printer such as the RJ-2150 makes it possible for an appropriate label to be sent to 50mm media on the mobile printer without the need to use interim handwritten labels, providing an accurate and immediate legible identifier for the sample. Furthermore, it also provides barcode printing capabilities which can reduce administrative errors and ensure efficiency in processing.

The RJ-2150 is bundled with a built-in rechargeable Li-Ion battery and flexible due to USB, wireless, Bluetooth, AirPrint and MFi connectivity. This versatility enables it to be incorporated with multiple different workflows with minimal (if any) operational changes. The IP54 sealing certification and 2.5m drop testing under controlled conditions demonstrate Brother's commitment to design and quality considerations for use within the healthcare industry.
Contact our consultants here to schedule a free demonstration to see how our products can benefit your specimen label printing process.