As an inpatient in a hospital, meals can be the highlight of the day and something many actually look forward to. The team responsible for feeding patients need to know who is who, and that they are delivering the correct meal.
Unlike observations, medication runs and treatment sessions, meals are delivered by non-clinical staff who don't have access to the sensitive clinical systems with all of the patient's details. The Health Level Seven or HL7 standard is an international standard for the exchange of clinical or administrative data between healthcare systems and allows a hospital to ensure that the catering team has just enough information about the patient such as the current location in the hospital and any relevant allergies or alerts but nothing else.
Patient location movements can occur for many different reasons such as a change in patient condition (positive or negative), distance from the nurses' station or movement from a shared to a private room. Long-stay patients are often moved further away from the nurses' station as their condition improves, enabling nursing teams to more efficiently attend to other patients who need a higher level of care. Traditional hand-written 'Meal Card' catering systems are more susceptible to delays caused by patients who move to a location that isn't consistent with the meal card that was filled out earlier. In this scenario, the catering team needs to locate the patient in their new location which may not occur until the end of the delivery run.
With a meal slip or label printed at the time the meals are prepared/dispatched, the staff can be much more certain of the patient location and these inconsistencies can be significantly reduced.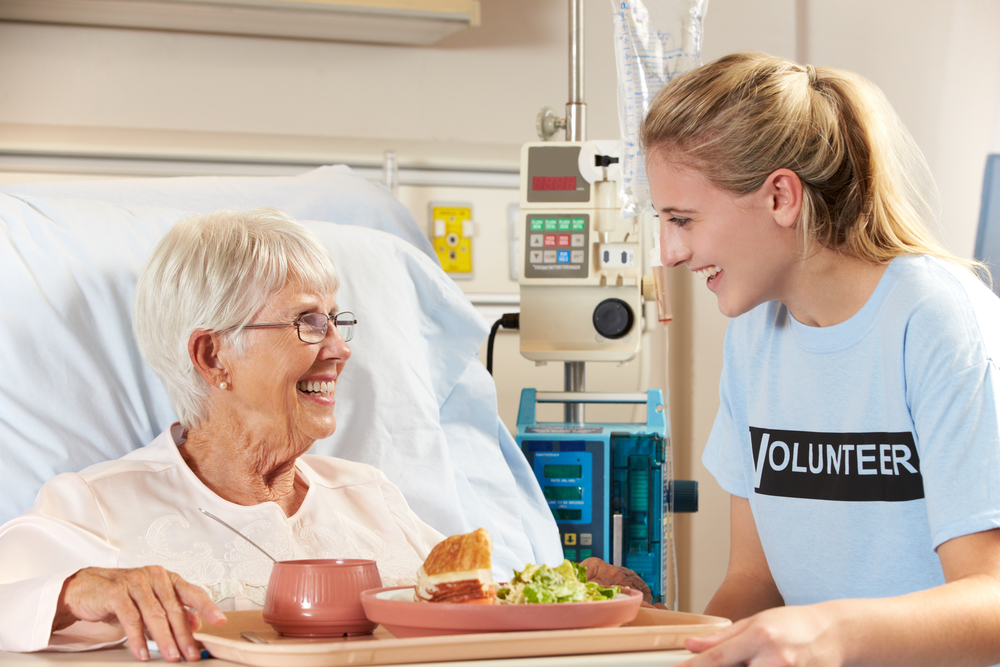 Now it is possible for the catering teams to have current information when meals are being dispatched. The use of tablet technology such as iPads means that orders can be taken and delivery runs made using real-time data and without the need for slips of paper.
This doesn't mean that we can do away with labels when it comes to meals, as they still provide an extra level of quality assurance in what can be a chaotic environment. If meals are clearly labelled for specific patients, food allergies and medical conditions that impact on the appropriate diet of a patient can be more easily enforced. Catering isn't just about delivery speed, it's also about accuracy. Patients and their families will often make the assumption that the meal delivered to a room is for that patient and complies with their treatment plan, any alerts and allergies.
Labels can also be used to seal some catering packs such as sandwiches or wraps which can help to keep them from going cold or drying out, protecting the food from any additional germs during transit and making it easier to deliver in general.
The Brother Thermal Transfer Label Printer (TD-4520TNP) provides the flexibility to print labels up to 105.7mm wide and 11,430mm tall at 300dpi and is network ready or can be directly connected via USB. This allows more than enough real-estate on the label for the appropriate patient details, the food items included in the meal and a bar code if required to confirm that the meal was delivered.
From a workflow perspective, the TD-4520TNP is intended for high volume and has an auto-peeler for use in high-throughput environments such as a healthcare facility kitchen. Printing labels at the time they are required reduces waste and ensures that the details on the label are correct when the meal is dispatched to the patient.
Contact our consultants here to schedule a free demonstration to see how our products can benefit your food label printing process.