My brother and I: The Hartley brothers have disrupted the art world with their online art marketplace Bluethumb
Art and entrepreneurship don't always go together. But they did in Edward and George Hartley's house.
Picture the childhood of brothers Edward and George Hartley and it should come as no surprise that they came up with a stroke of genius: a digital art buying platform.
"Our father was a great inspiration," Edward says. "He loved business and entrepreneurship so it was ingrained in us from an early age.
"He was also an avid painter, and we have many fond memories of the '80s as kids in his Adelaide office, or after work helping – or ruining – whatever oil painting he was working on. We were exposed to several incredible artists in childhood too."
But despite developing a love of art, the boys were uncomfortable in what they saw as the elitist air of galleries … another factor that would lead them to their destiny.
Today, Edward, 37, and George, 35, run a marketplace that connects artists with art collectors online. The mission is to provide artists with a sustainable income, and potential buyers with a means of discovering art in their own homes.
"Probably, without ever really knowing it, we were programmed to go down a path like Bluethumb," Edward says.
Digital disruptors of the art world
The brothers went away to get educated – George studied computer science at RMIT and Edward became a chartered accountant – but before long, they were drawn back together.
"A group of George's friends were artists and musicians," Edward says. "The musicians had SoundCloud as an outlet for their music, but the artists had nowhere to sell their art online.
"We also thought there must be everyday people like us who love art but don't go to galleries. At that time there was a major shift towards markets moving online in everything except art, so we thought, why don't we build it?"
And they did, launching Bluethumb in January 2012.
Seven years later, the online gallery is run by a team of 15 people. It has sold 15,000 original artworks, and represents 10,000 Australian artists, 100 of whom have been able to quit their day jobs and produce art full-time.
Seeing artists do that has been one of the most satisfying parts of the journey, says George.
The start-up grind
"It's not easy building a start-up," he says. "But compared to being a career artist, we have it easy.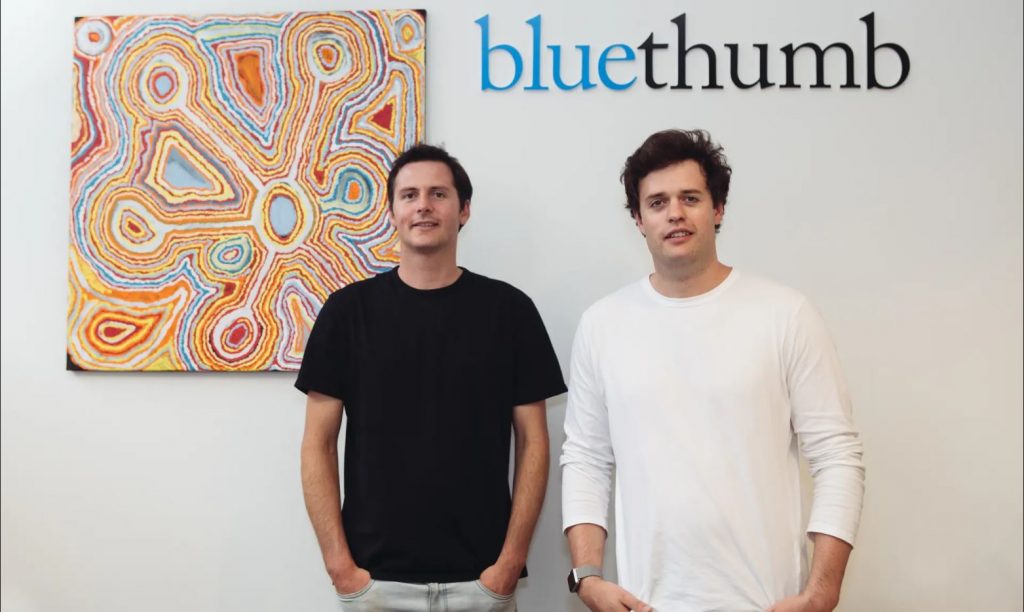 There have been struggles and setbacks as any challenger to the status quo will tell you, disrupting an industry takes grit and persistence.
A prominent impact investor told them their mission didn't have an impact. In 2012, investors told them no one would ever buy art online. In 2014 other investors told them no one would ever spend more than $1000 on art without seeing it in the flesh.
Raising capital and managing cashflow have been major challenges. But after running the business bootstrapped for the first four years, the brothers secured investment from Adam Schwab and Jeremy Same, co-founders of the travel company Luxury Escapes. Advertisement
Then, in 2017, when things were "touch and go", according to Edward, they received a new round of investment, from QUT Creative Enterprise Australia and Grand Prix Capital.
"For startups the biggest challenge is not dying," George says. "We've learned over the last seven years that perseverance in the face of daily obstacles is key."
Together apart
The Bluethumb setup is pretty minimalist. "Our website, app and staff are literally all we have," George says.
"Half the team is remote, and we rely on cloud and comms tools like Slack, Trello, GitHub, Stripe, Intercom, Google Apps and InVision to stay in touch, and manage our development and customer service."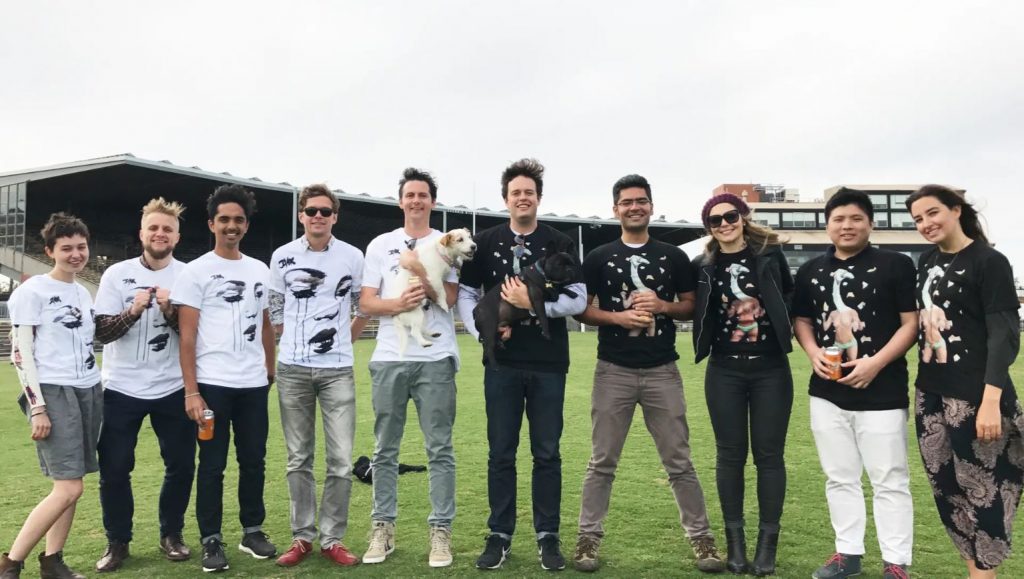 The brothers' skills blend beautifully. Edward runs the Adelaide office and is in charge of operational and finance roles. George runs the Melbourne office and looks after technology and managing people.
"It's like natural family dynamics where people gravitate towards their interests," Edward says.
For George, building an amazing website and app has been his main focus from the beginning.
"I think not coming from an art background has helped us," he says. "We've come at the problem with fresh eyes, and tried to design the easiest platform for our users.
"Coming from a software design background, I've always believed that the best product wins."
Supporting indigenous art
In 2017, with their business growing rapidly, the brothers faced a choice: launch outside Australia, or build a remote Aboriginal art centre program. They chose the latter.
"In remote communities art sales are often the only source of earning income," George says. "But these communities have only been able to sell art to visitors who can make it to these remote places, through fine art galleries or at art fairs.
"We're doing what we can to improve this. More than a quarter of Australia's remote indigenous art centres list their artists with us."
Edward says it's this focus on people – artists, collectors and the team – that has been the secret of Bluethumb's success.
"We have an amazing rapport with so many creative folk who are our biggest advocates, and word of mouth is still the most powerful channel."
Decades on from their dabbling in dad's art, and dinnertime conversations about business, the brothers say it seems inevitable that they would work together. And they have no regrets.
"Founders falling out is the number one reason for startup failure," Edward says. "We've at least eliminated one of the biggest risks. We're brothers; we won't fall out over business."
Grow your business with a Brother at your side.
Originally produced content by Guardian Labs Australia to a brief agreed with and paid for by Brother.